In Episode 30 of my weekly update I'm sharing stories and insights on video as next-gen advertisements, the increase in real-world drone delivery implementations, and the business value of catching rocket parts falling from space.
The value of video in the world of ecommerce has increased dramatically over the past few years. We are seeing the proliferation of video content across the global ecommerce landscape, with growth in China being particularly captivating. Taobao, the largest ecommerce platform in that geography increased sales to $15B+ in 2018 through livestreams: a 400% increase from the year before. A commerce evolution is in progress as online video storytelling is being used to attract consumers, improve the online purchase process flow, and increase convenience within ecosystems.
I have been sharing regular updates on how robots and drones are being leveraged with greater frequency to serve an anticipated $29B logistics and delivery market. With new, real-world implementations being demonstrated daily from established brands and new innovators, it is crucial to reconfigure our paradigms of thought around shipment and delivery in today's digital age. Consider for example: Amazon's California deployment of Scout bots, Postmates' San Francisco lineup of Serve robots (similar to Wall-E) for office and home delivery, Zipline's Ghana launch of 30 drones doing 600 flights daily to 2000 health facilities across Ghana, UPS' new drone delivery subsidiary, University of Alaska Fairbanks and the FAA's first approved beyond-line-of-sight drone flight, and many more. Whether delivering your favorite breakfast to your home, a life-saving kidney for an emergency transplant, or catching rocket parts falling from the sky to make reusable rockets a reality, drones and robots are increasingly evolving day to day life and the way traditional industries operate, while creating new industries.
We are forging ahead to achieve the estimated $1T (Morgan Stanley) space economy, and seeing the different aspects of this market start to become visible. Reusable rockets are a core characteristic of making space travel affordable. From space tourism to 'rideshare' for small satellites (think Lyft or Uber but instead of passengers, it's satellites), recapture is key. New Zealand's Rocket Lab is going so far as to capture first stage boosters midair using a helicopter. Elon Musk noted the following when referencing the importance and value of catching these pivotal parts: "Imagine you had $6 million in cash in a palette flying through the air, and it's going to smash into the ocean…Would you try to recover that? Yes. Yes, you would."
Sneaker Selection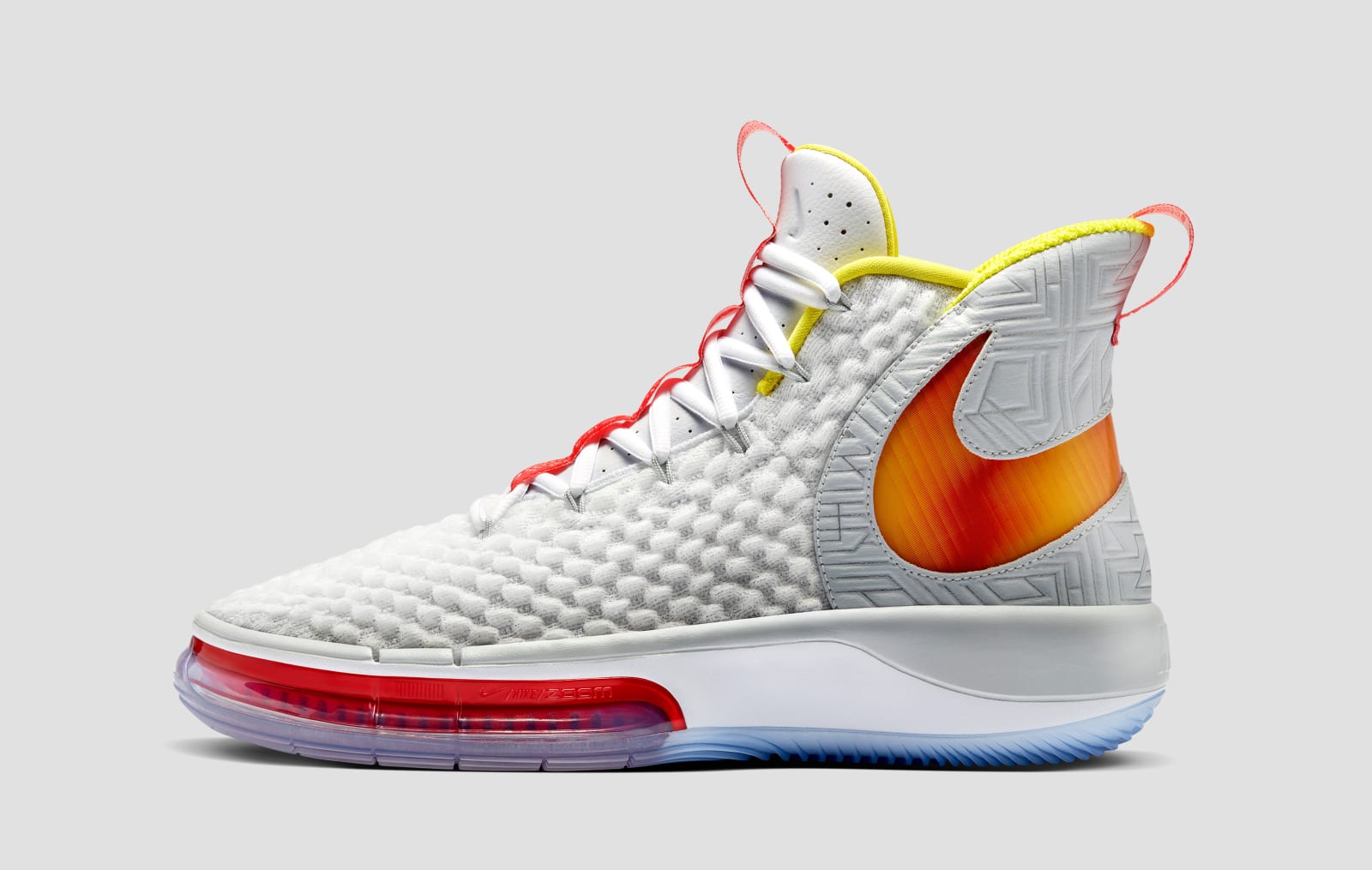 Track of the Week
SUBSCRIBE TO RECEIVE THE NEXT EPISODE DIRECTLY IN YOUR INBOX